CEGANS Sensor
From ANCS Wiki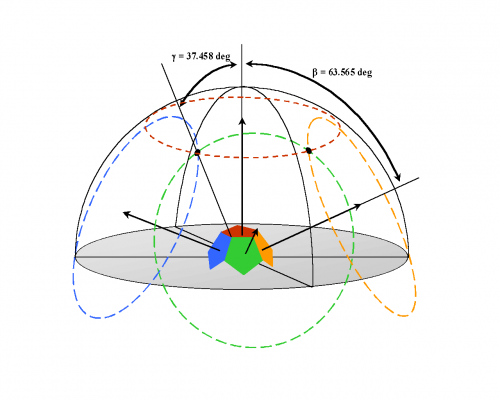 Research is being performed with David A. Quinn and F. Landis Markley at NASA-Goddard Space Flight to develop a new sensor approach for attitude determination using Global Positioning System signals. The concept involves the use of multiple GPS antenna elements arrayed on a single sensor head to provide maximum GPS space vehicle availability. A number of sensor element configurations are being considered. In addition to the navigation function, the array is used to find which GPS space vehicles are within the field-of-view of each antenna element. Attitude determination is performed by considering the sightline vectors of the found GPS space vehicles together with the fixed boresight vectors of the individual antenna elements. The advantages of new GPS attitude sensor include:
Differential carrier-phase measurements are not required
Attitude errors from multipath can be reduced or even eliminated
Integer ambiguities do not need to be resolved
Line biases do not need to be determined

Results from research can be obtained from:

[1] Crassidis, J.L., Quinn, D.A., Markley, F.L., and McCullough, J.D., "A Novel Sensor for Attitude Determination Using Global Positioning System Signals," Proceedings of the AIAA Guidance, Navigation, and Control Conference, Boston, MA, Aug. 1998, AIAA Paper #98-4228, pp. 708-717.